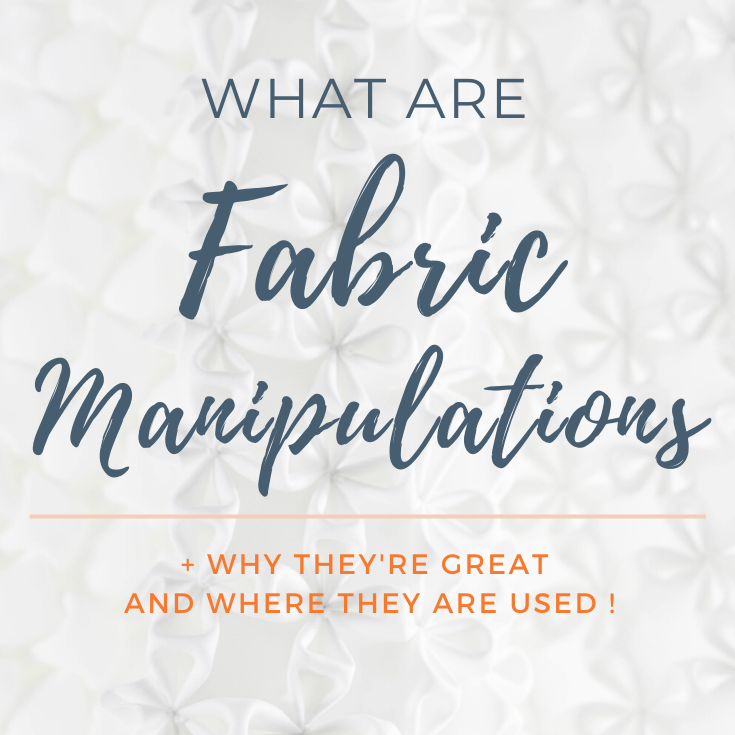 What are fabric manipulations ?
Definition
Making textile manipulations (or fabric manipulations) is playing with the fabric to change its appearance, drape or shape.
Usually, we want the fabric to become more dimensional, to go from flat to 3D.
Put in another way, you can describe textile manipulations as in this blog post :
"Fabric manipulations are techniques that reshape a fabric or textile surface."
Where can you find fabric manipulations ?
Fabric manipulation is mostly used in fashion design, interior design, and of course, in textile art.
Fashion Design
In fashion design, textile manipulation techniques create unique details and textures, and also influence the final shape and silhouette of the garment !
I believe that in fashion, every shape has already been done. But in textile manipulation, there is still a lot to invent, because new textiles and fibers are still being invented. So there is a lot of new inspiration for fabric manipulation all the time !
Here's an example of some fabric manipulations I made for a fashion design project.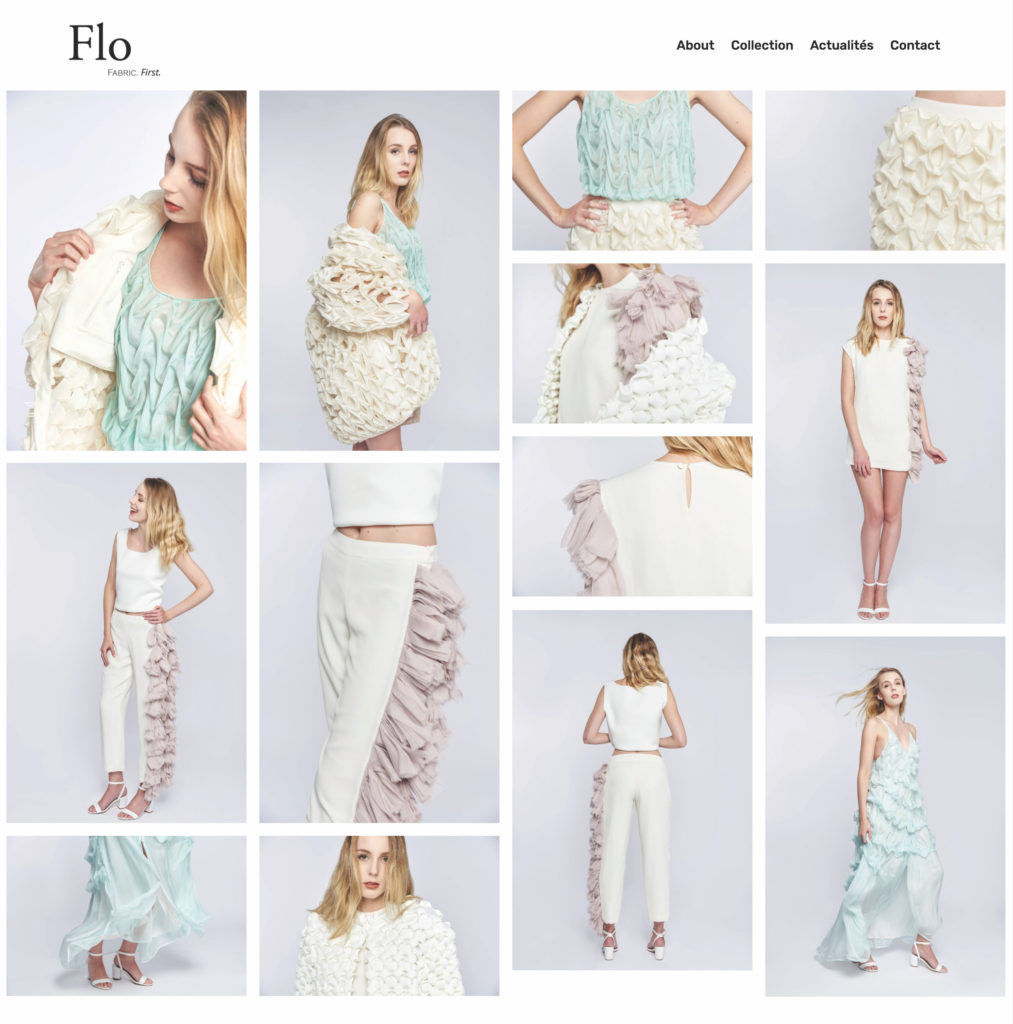 Interior design
Interior design uses a lot of different textiles ! Fabrics help create a warm mood inside a house, turning it into a home.
While in fashion fabric manipulations usually create a lot of volume, for interior design, textiles are more used to create an interesting texture in a subtle way.
See below some examples of my creations at Flo Home Delight and how texture and fabric manipulation add a special feel to an interior !
Textile Art
In textile art, fabric manipulation can be used for artistic pieces ; a sculpture, an installation, a wall-hanging, a "textile" picture. There is fiber artists, who uses different techniques that start with a thread, like felting, knitting, crochet, macrame, or textile artists, who may use techniques that starts with the fabric directly, and may mix more techniques in their work. That's what I do !
But now, you might be wondering what fabric manipulation actually look like, and what are the most common techniques ! Read the next section to discover it.
A few fabric manipulations examples
+ Why I love them !
I have to admit, I am completely obsessed with textile manipulations. It is my favorite thing to create, and the reason why I changed my carrier to textile design, instead of becoming a fashion designer, like I studied [To learn more on my story, check out the About page !]
I believed fabric manipulations really helped me stand out as a designer, and that's why they are so dear to my heart.
As I told you previously, I believe all shapes in fashion have already been discovered, and now fashion is more about styling [putting pieces together] than finding new shapes.
Which is fine ! But I love creating textiles + volumes, so fabric manipulations naturally became my favorite way of creating.
Also, new textiles and threads continue to be invented. For every new need humans have, new textiles are invented ! So many new materials were created to provide us with more confort, technical properties against the weather or for sport, or to become more sustainable and environment friendly. Innovations and possibilities keep expending !
The most common fabric manipulations techniques are :
Pleating
Embroidery
Dyeing
Printing
Weaving
Knitting
Crochet
If you want to start making textile manipulation, try one of these first !
My favorite fabric manipulation techniques include the techniques that allow me to create the biggest volume. Some techniques like embroidery and printing are changing the aspect of the fabric, but it stays flat in the end. Those techniques can also be called embellishment. What I'm looking for is 3D, volume, and self-shaping fabrics !
So here is some of my favorite techniques for textile manipulations :
Smocks : I created the first collection of my own creative textile studio using only smocks, so of course I love them ! The technique consist of repeated stitches at very specific places of the fabric. It gather the fabric together at that place, and therefor create a three dimensional pattern. Click here to learn how to make them !
Pleating : a lot of types of pleats exists, and fashion designers love to use them. But my favorite ones are of course the ones that makes the most volume. They are called fancy pleats, and so many patterns exists ! They are usually made by hand, by putting a piece of fabric inside of two pieces of cardboard, then they heat press it.
Rushing : I haven't used rushing in any creation yet, but rushing is a way to gather fabric together to create volume and irregular pleats… So obviously I like it !
Knitting : No, this one doesn't have to be just for your grand'ma making lovely socks for the children of your family. It can be super creative, and create insane volume when you start playing with chunky threads and 3D patterns !
There are soooo many more techniques that exists !
Have you tried some ? How did you like it ?
I'd love to see your designs !
Feeling a little lost whith everything that you want to try ?
Why not try smocks ? It's my favorite technique [as you saw on this article, I made a lot of them 😂 ]
I put together a step by step guide to teach you exactly how to make them !
I know it looks complicated, but it's really not ; it's just a lot of stitches at strategic places on the fabric. Click here to learn more and download your free guide !

Pin this for later !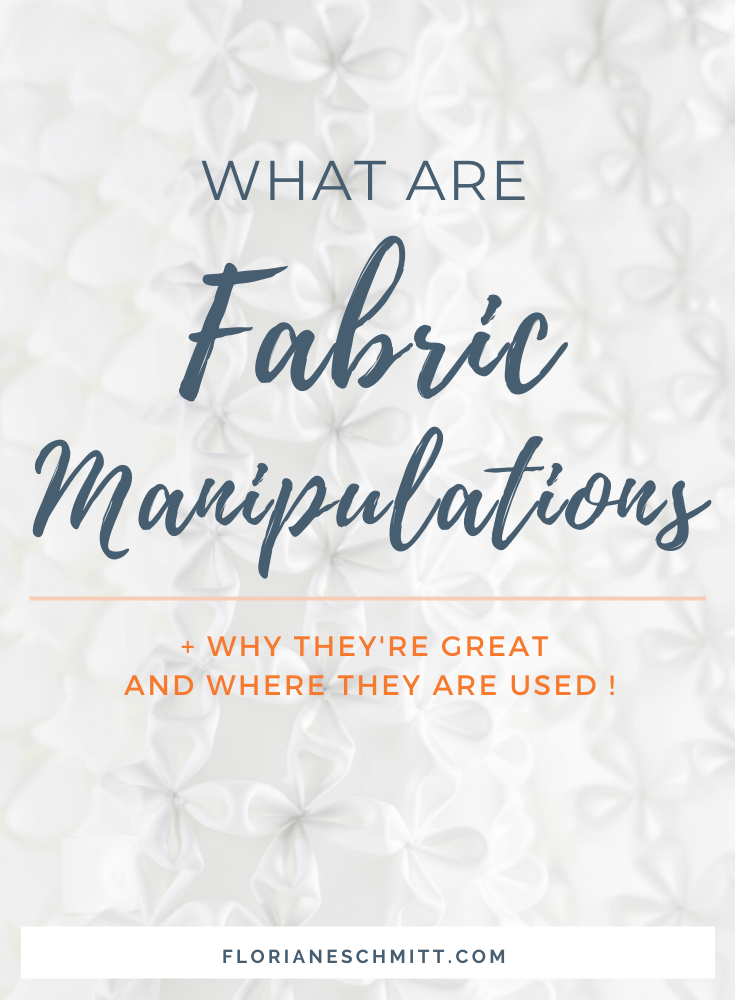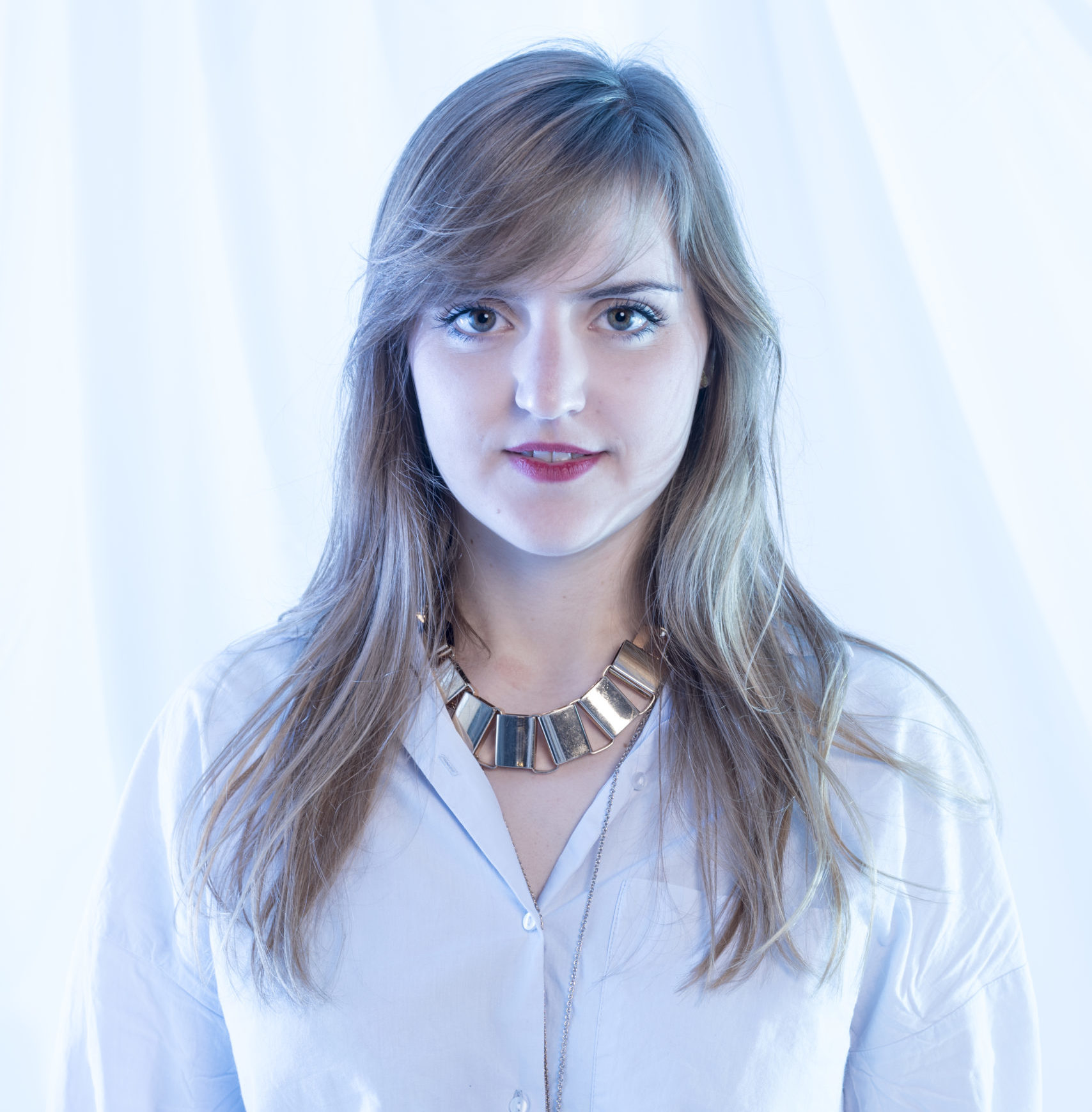 Floriane Schmitt is a textile designer, sharing her knowledge about textiles + creativity. She graduated with honors at a Parisian fashion school in Fashion Design & Fashion Business, and started her career with Flo Home Delight, her creative textile studio. Discover her collections on www.flohomedelight.com. She is also teaching creative souls  how to become better designers, using textile as a main medium.