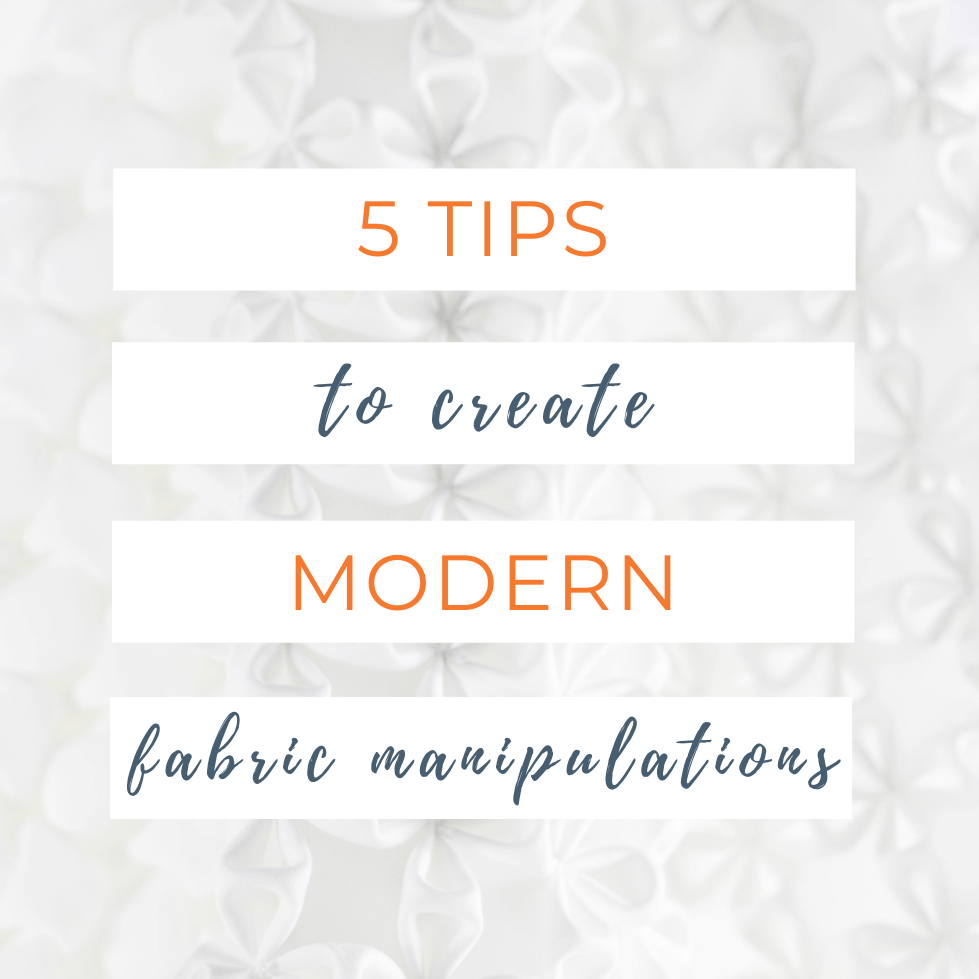 5 Tips to create Modern Fabric Manipulations
Fabric Manipulations are an amazing way to add something unique to your fashion or textile designs. There are an infinite number of techniques that you can try ! Some techniques are old, some are new, and some are definitely waiting for you to be modernized ! But how can you create something modern and new each time you design ? Keep reading to discover my 5 tips to create modern fabric manipulations !
[No idea with Fabric Manipulation are ? Start here : What are fabric manipulations ?]
1. Have a clear vision of what "Modern" is to you
Everyone might see something different, and that's totally okay !
[How sad would the world be if everyone had the same style and taste !]
To me, modern is defined by my Neosmock cushion photo : minimal style but still a simple pattern, elegant look, high quality fabric, refined aesthetic, no prints, clear and bright colors …
I feel like prints can be outdated quickly, so I don't usually use them, and I pay attention to the colors I'm using, as some are more trendy, and will for sure go out of trend at some point. For some reason, I seem to prefer fabrics that are very smooth and soft to touch, I find them not only more enjoyable and comfortable, but also more modern.
What does modern look like to you ?
Take a few minutes to describe your vision, with words or pictures. You can even make a moodboard for it ! It truly helps be clear on what is the style you want to achieve. After a while, you won't need to refer to the moodboard, as you'll know your tastes like the back of your hands.
2. Choose the right fabric
A lot of things go into choosing the right fabric ! But the most important thing for me is to use high quality fabrics : they are dense, with a good hand, don't seem like they are going to break in 5 seconds or pill after 1 wash, for example.
But how do you know if the fabric has a great quality ? You have to know your fabric theory girl 😉.
It will help you recognize good from bad quality, discover all the variety of what's existing so you can make better choices.
Luckily for you, I have an entire category of blog post just dedicated to teaching you about all that essential knowledge ! Click on the link to access all the Textile Knowledge.
3. Choose the right fabric manipulation technique
Your creativity is your best ally here !
To be able to choose the best technique, you'll need to try a lot of them ! [More on that in the next tip !].
I think you never know what fabric will produce what result if you don't try. That's why I find Fabric Manipulation so magical : your head will never be able to foresee how the fabric will behave and what the result will look like ; it's always a surprise !
I advise you to try new and old techniques, mix them together, or invent your own completely !
But to make them modern, make sure reinterpret techniques, by using a new fabric, different tools or whatever you can think of, in order to express your key concept through your fabric manipulations [That's part of my 5-Steps Creative Process ! Download my free guide to discover all the steps for innovative designs]
So the best manipulation technique for your project is the one that expresses best your key concept, in a new and unique way !
4. Test a lot
Like for everything, with practice comes mastery.
Testing everything, seeing what you like, how you can push through your ideas, go further, try crazier things, is the perfect way to get better at textile manipulations.
Having a lot of samples to choose from is the best way to recognize which ones are the best and most interesting.
While in the testing or research phase, make small samples of textile manipulation ; so that you can test a lot of ideas in a small amount of time !
Just like sketching or brainstorming, the most important thing is to have your idea "noted" ; the time to edit will come later !
5. Get inspired from other fields
It's way too easy to copy someone from the same field, so just don't look at fashion designers if you are one yourself ! Not that you don't need to have a culture of your industry [Watch any fashion show you like, but not during the creation phase], but what you'll produce will likely be too close to what you're inspired from.
So look at everything BUT your industry ! Nature, architecture, photography, art, design, random textures on Pinterest … Anything can be inspiring !
As I always teach in my 5-Steps Creative Process for Designers, you will get more interesting designs and creations if you look at a very broad source of inspiration. Since designing is about mixing old and new references together to create something new, it makes sense that the more input you get, the more interesting ideas you'll have ! So don't be afraid to look at everything ; the more the better !
When you find a picture or object you like, try to reproduce the effect on textile : how can you translate this texture on fabrics ? The answer to that question is how you'll create something modern.
And if you nailed tip n°1 [Knowing what modern is to you], you are going to create something amazing.
Happy creation !
Fabric Manipulations are just one step of the Creative Process. It's the coolest part, but not the only one !
Download my 5-Steps Creative Process to discover all the others, and learn how to make super innovative designs ! [It works for fashion and textile designers, or any type of designers !]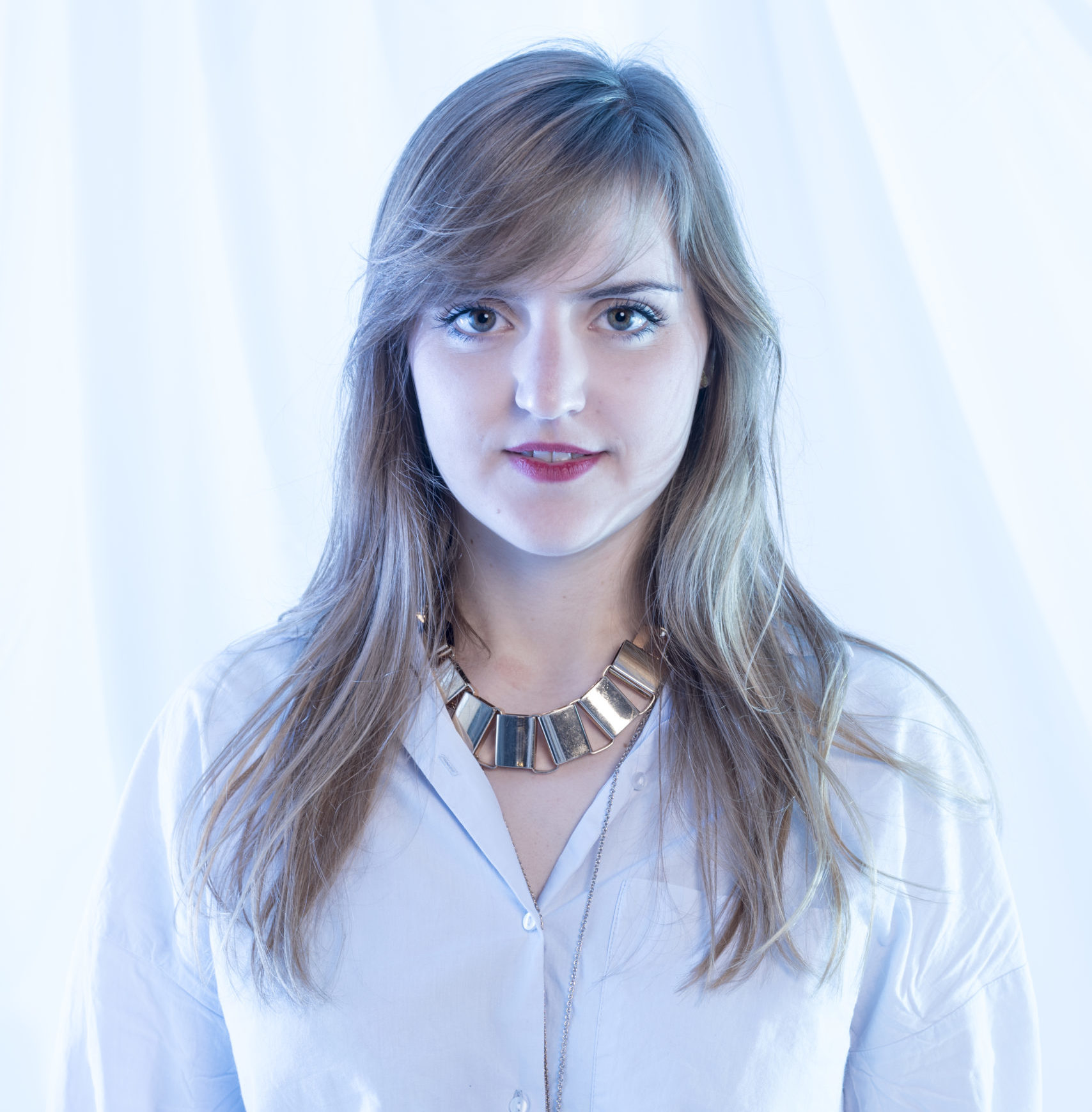 Floriane Schmitt is a textile designer, sharing her knowledge about textiles + creativity. She graduated with honors at a Parisian fashion school in Fashion Design & Fashion Business, and started her career with Flo Home Delight, her creative textile studio. Discover her collections on www.flohomedelight.com. She is also teaching creative souls  how to become better designers, using textile as a main medium.