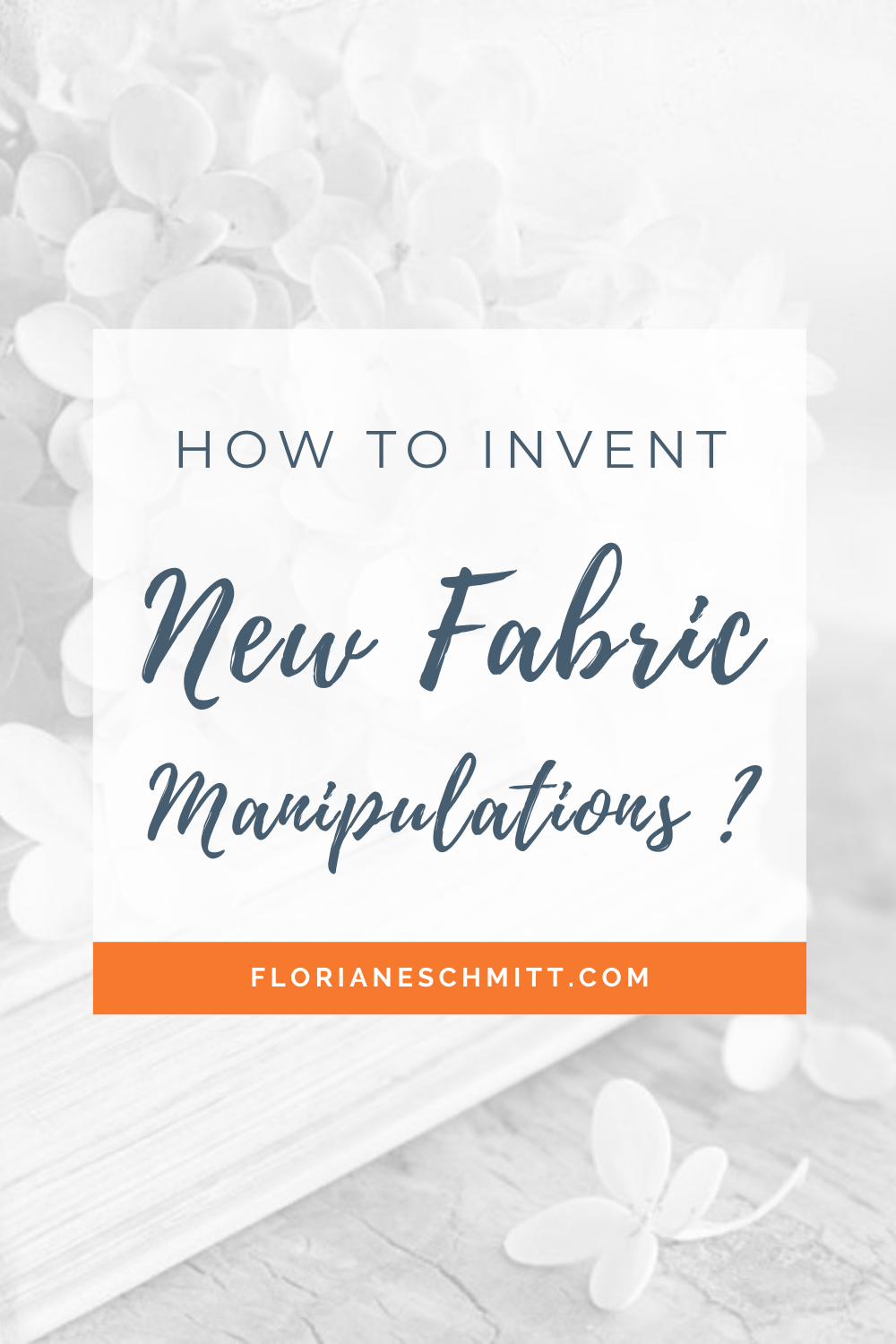 How to Invent New Fabric Manipulations ?
Fabric manipulation is the art of creating volume and changing the shape of a textile. There are numerous ways to create fabric manipulations, because there are endless techniques ! But today we aren't focused on techniques, but more on How to translate your ideas into interesting fabric manipulations. I want you to learn how to invent your own fabric manipulations !
Keep on reading to learn how to express yourself and your ideas with textiles.
Related : Are you beginning with fabric manipulations ? Read this blog post : What is fabric manipulation ?
Everyone can make a cute knitted pattern, or an amazing embroidery, and follow existing patterns of smocks. But I know you, Creative Soul, and I know you want to create something unique, from your own creativity, and reinterpret some fabric manipulation techniques in your very own way.
So let's learn how to make creative and modern fabric manipulations !
If you've ever hear of me, you know I'm obsessed with 2 things : being creative, and textile manipulations. And so I aaaalways talk about the Creative Process. Every designer follow several steps for any of their project, because no, they don't just have a stroke of genius and find amazing design by snapping their finger [Oh boy, how quicker that would be ! But that's just a myth, not the reality. Learn more Design Myth around design and creativity here !]
So this article is going to explain the third step of my very own 5-Steps Creative Process : the research phase, where I create all my textile manipulation samples ! It really is the step that helps me invent new fabric manipulations and I really enjoy this part ! I advise you to download the ebook by clicking the link, so you understand a little bit better how this creative process is working 😃
Related : Have you read my article about the first step, aka the Brainstorming technique ?
The Preparation
To be able to invent new fabric manipulations, and use them in a new creative project [whether you are a fashion designer, a textile designer, or any other type of creative soul wanting to use textile manipulations in your next creation], you need to start with a concept.
A concept is the main idea that your project will answer or reflect.
It's kinda weird to put words on it, but you get what I mean, if you ever created anything : you're inspired by something, and you want to create something new around it (a fashion collection, a collection of printed pattern, a fabric collection, a shoe collection, whatever ; you're inspired 😄).
So once you have your concept, you need to make some "theoretical" researches, before starting to play with fabrics. Your concept might be a blurry idea at this point, like a feeling, one word, one color, etc. To define it better, and to start getting your first ideas, you can make a brainstorming. I love to do a brainstorming session, because it gives me tons of ideas reaaaally fast.
When my brainstorming is done, I transform my super messy researches into a mind map, to be more clear, and then into a moodboard, to have a visual representation of my concept.
[If this seems complicated, don't worry ! I prepared a guide to explain each step, that you can download here : The 5-Steps Creative Process ! Brainstorming & Mind mapping are the first step, the Moodboard is the second step, and what we talk about today is the thirst step !]

So once you have your brainstorming and your moodboard, it's time to get to the next step, which is the best and most creative part of the entire design process : the research. I love to organize it into a sketchbook, and I call it : The Research Book.
Keep on reading to learn exactly what to put inside, and how to create amazing fabric manipulations !
The Research Book
The Research Book is going to be your best friend, to keep eeeeverything you've been inventing, creating, thinking about, and testing, related to your project. It's like a diary, but visual. I'm sure you've seen some great designs on Pinterest [Type "fashion/textile/design sketchbook ideas" and you'll see what we want to achieve !]
Here's the secret to create modern, new and amazing textile manipulation :
Inside the Research book, you'll be trying to express your keyword with textiles. We want to use fabric manipulations in a way that reflects your concept. We don't want to randomly try any techniques ; we want to choose the best one to convey our design ideas.
Why would we do that ? Well, that's how you get inspired to use fabrics in a different way, use different techniques, and new fabric-techniques associations, and therefore invent new fabric manipulations.
That's how you will be able to invent something amazing, new and modern !
To start your research book, I advise you to put 1 keyword (from your moodboard, or mind map) that you'll want to explore, on a page.
Then add any picture that you like, that makes you think about this keyword. It can be the photo of an architecture, of a textile, of a papier sculpture, a film poster, a typo, or whateeeeever you feel inspired by.
After that, the real creative part starts : feel your magic, feel your creativity, and start filling the page with your creations ! You want to try to express your keyword with your creations, so if the keyword inspires you a drawing, a pattern, a specific texture, a very special fabric, a print, a splash of color, a fabric manipulation … Just do it ! Be free to add anything you want on that page.
Don't be intimidated by the pretty sketchbook you saw on Pinterest ; what's important is that your reflexions, your creativity, and all your ideas, are put together in the same place. And that's what will conduct to other ideas ! Just like the brainstorming you did before, but visual 😊. It's a sketchbook, not a final presentation, so enjoy the creative mess, and don't worry if it doesn't look pretty ! It need to look inspiring and be full of ideas.
I want you to try as many techniques as possible, with as many different keywords as possible as well ! [The number of keywords you'll explore totally depends on the size of your project. For a fashion design collection, I can have at least 20 keywords, but if I just need to create one piece, I can stop at 5 pages/keywords]
Now you know HOW to make your Research Book, but you might be wondering how exactly you should make fabric manipulation ? Read the next section to get all the answers you need !
How To Invent Your Own Fabric Manipulations ?
As I told you in the introduction of this post, there are an infinite number of techniques for textile manipulation. So where do you start ? How do you chose one ? How do you invent new ones ?
You can start by looking at a list of fabric manipulation techniques, and see which one could potentially fit with your concept. I am a heavy Pinterest user, and I advise you, if you don't know that many techniques, to start getting some inspiration there. Check out my own boards to start ! Pin anything you like, and when you find something that might work for your project, give it a try ! I love to create a board for each project, as well as one board for each inspiration I have [I'm always inspired by architecture and textures for example, so I have a board for each]
It's really as simple as this, in the beginning : find inspiring pictures, try the techniques you see, and see what happens !
You can also start with examples from the 2 most famous books about fabric manipulation : "The Art of Manipulating Fabric" by Colette Wolff and "Fabric Manipulation" by Ruth Singer.
If you have no experience, you haven't done a lot of projects [or any project at all], try every technique you fancy. Even if the result is not coherent in the end with your project at all, you'll discover some techniques, maybe find something you like, and even something for a future project ! This is really the part where you're free to try everything, and your goal is to learn new techniques, start to know which one you like, and what inspire you. This is how you'll invent new fabric manipulations !
If you have done some projects already, you might have some ideas of what could work for your concept. You might go a little bit faster with your experience. But continue to be curious, find more sources of inspiration and continue to try new techniques.
As you test new things, consign them in the Research Book !
Test as much as possible, and once you found a fabric manipulation technique that is really expressing your concept well, try to tweak and develop it ! Try changing the scale, the fabric, the pattern, etc to get even more original samples.
What's Next ?
Once your Research book is getting quite big, and you feel like you have enough researches, it's time to go to the next step !
And that is to finally use your brand new fabric manipulation for final product. Are you going to make a garment out of it ? A cushion ? A scarf ? A textile art installation ? It's up to you to create the design of your dreams, and I hope you'll share it with me in the Facebook group !
Did you enjoy making your Research Book ? I know I always do !
Do you need more advices for your design projects ? I'd be thrilled to help you get to the next level, and teach you how to make even more amazing designs. Book a Design Coaching Call with me and I'll show you how to improve them !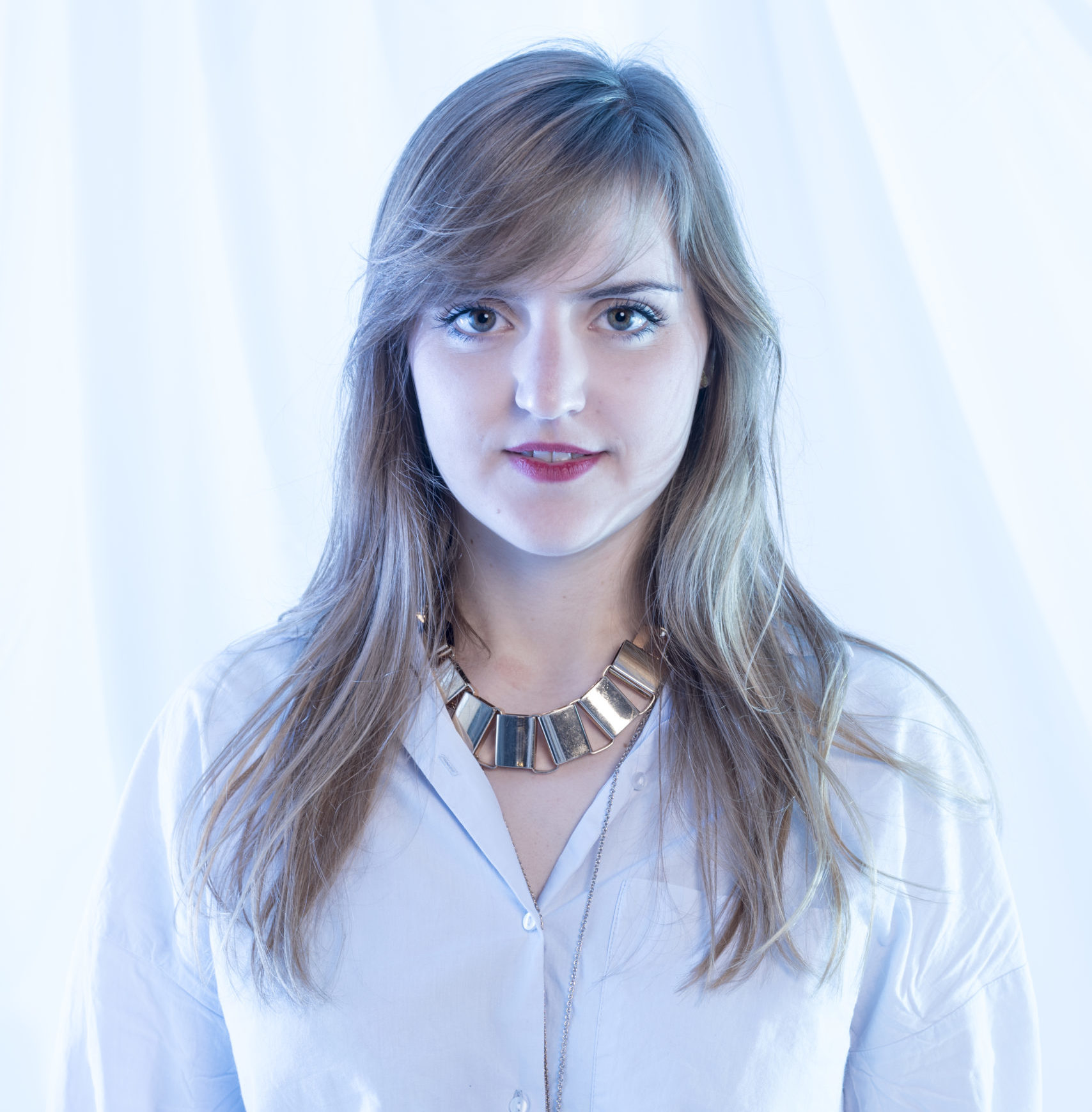 Floriane Schmitt is a textile designer, sharing her knowledge about textiles + creativity. She graduated with honors at a Parisian fashion school in Fashion Design & Fashion Business, and started her career with Flo Home Delight, her creative textile studio. Discover her collections on www.flohomedelight.com. She is also teaching creative souls  how to become better designers, using textile as a main medium.