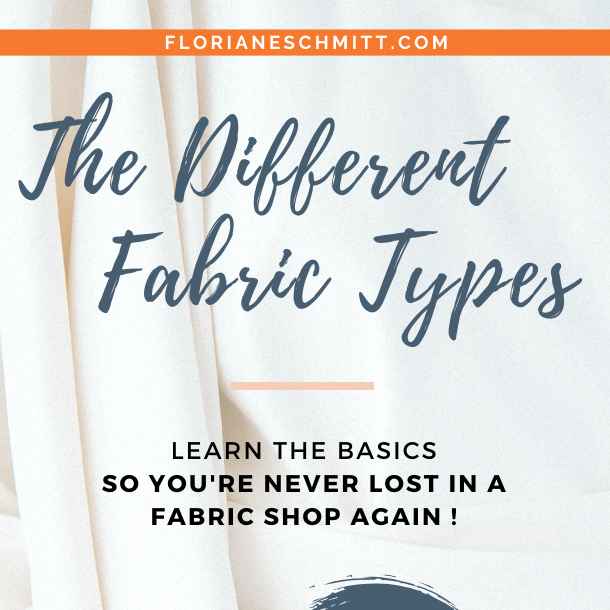 The Different Types of Fabric
Hello Creative Souls ! Today I'm explaining the different types of fabrics. With so many existing textiles, it's normal to get confused on how to choose fabrics for your creations. So let's start with the basics ! The categories we are talking about today are quite broad, and they will give us a global view of what's existing.
Why do you need to know about all the types of textiles ?
Well, first, to stop getting lost whenever you enter a fabric shop ! Those categories are how they class the fabrics on the shelves. It also helps when you visit fabric fair, they organize the areas by type of textiles as well !
Second, each category has similar properties and hand feel. So when you look for a specific look, you'll know exactly where to look first. You'll save so much time !
Let's dive in those types of fabric !
I'll be adding specific posts for each type of fabric and categories, I'll update the links here as I publish them !
COTTONS
What :
Any woven fabric with mainly cotton inside. Can be a cotton-polyester blend, or cotton-linen blend, or any type of blend ! Linen are also included in this category.
Cottons are not expensive, easy to live in, and usually soft.
Use :
The range of uses is super large ! In fashion, you can make any type of pieces, from a t-shirt to a thick jacket. Let's review that :
Elegant Fashion : formal shirts & dresses
Casual Fashion : relaxed shirts, jeans, trench, chinos
Interior : Beddings, pillow & cushions cases, table cloth … Cotton & Linen are the best and most used fabric for the home !
Cottons are the most common type of fabrics.
Example of fabrics :
Canvas
Crepon
Gauze
Batiste
Chambray
Cotton voile
Organdi
Chintz
Oxford cloth
Popelin
Piqué weave
Percale
Seersucker
Denim
Chino
Corduroy
Terry
Cotton gabardine
Ottoman
Linen
SILKIES
What :
Any woven fabric with the thin and fluid aspect of silk. For a cheaper version, viscose (also called Rayon) is usually the substitute for silk, and sometimes it can be polyester.
Use :
Fashion : Elegant or everyday garment like dresses & blouses, scarfs, ties, linings
Interior : Pillow cases (in satin or velvet), bedding in general, rugs, curtains. They create a special look, quite shiny and luxurious.
Example of fabrics :
Chiffon
Mousseline
Satin
Duchesse Satin
Organza
Twill

[Used for Hermes' Scarfs and Twilly !]

Taffeta
Pongé
Faille
Crêpe de Chine
Crêpe georgette
Gazar

[Cristobal Balenciaga's favorite fabric !]

Shantung
Doupion
Velvet
WOOLS
What :
Any fabric with the aspect of wool, no matter the animal it's from or it's mimicking. Wools usually refers to woven fabrics, more than knitted. [See the Knits sections under to learn about fabrics used for sweaters]
Animals who produce wool are : sheeps (classic and Merino), goats (Cashmere & Mohair), rabbits (Angora), as well as camel, alpaga, vicuna, etc.
Cheaper version are usually made by adding polyester or acrylic to wool, creating a blend, or using plain acrylic.
Wools are super insular, repels water and don't wrinkle.
Wools are classed by their weight :
Coatings (coat weight) are the heaviest and are the fabrics for coats
Suitings (suit weights) are the lightest and are the fabrics for trousers and suits
Sometimes we use the intermediary term "jacket weight" to qualify medium weighted fabrics, that we use for jackets & skirts.
Use :
Elegant Fashion : Coats, suits
Interior : Carpet, upholstery, artworks, cushions, curtains, throws
Example of fabrics :
Melton
Reefer
Loden
Wool velvet
Double fabric
Flanelle
Tweed
Wool Fleece
Bouclette
Gabardine
Whipcord
Twill
Wool crêpe
Wool sateen
Grain de poudre
Prunelle
Etamine
Tartan
Glen plaid
Houndstooth
Pinstripe
Chalk stripe
Herringbone
KNITS
What :
Knits are all the cloths that were made using the knitting technique, as opposed to wovens. When hand-knitting, one thread is used for the entire piece. It create cloths that are really supple, comfortable, and soft.
Usual compositions includes wool (sheep wool, cashmere, merinos, angora …), acetate or polyester.
We can distinguish :
Weft knits : used for sweaters, T-shirts, hosiery, really supple, comfortable & stretch
Warp knits : used for lingerie & sportswear, offer better hold
Use :
Casual Fashion : Sweater, cardigans, Polos, T-shirt
Men & Women Underwear
Women Bathing suits
Hosiery : Socks, stockings, tights
Interior : Plaids, cushions, chairs, …
Example of fabrics :
Weft knit :

Piqué knit

[for Polos]

Terrycloth
Milano
Fleece

Warp knit :

Powernet
Locknit
Satin knit
Microfibre

Infinite number of structures, including :

Jersey
Purl knit
Rib (1×1 or 2×2)
Interlock

[jersey on both sides]

Cardigan Rib
Cable knit
Openwork knit

Jacquard

[to create colored pattern]

:

Jacquard with floating yarns
Rib Jacquard
Intarsia Jacquard
LACE
What :
Laces are quite common and easy to recognize with their patterns, often flowers. But a variety of techniques to make them exists ; handmade or by machine, that are less well-known.
Lace was of course handmade at first, mostly in France and Europe. A lot of different styles exists, with its own name, techniques, and region of origin. They use bobbins or needles to be made.
Machine made lace appeared in the 19th century and we can separate lace in 3 main categories :
Woven lace : made with Leavers Looms. Finest, most expensive lace, with rich textures and patterns
Knit lace : made with Textronic machines, Jacquard Tronic machines, or Raschel looms. Cheaper and faster than Leavers, procducing fabrics with less relief
Guipure : a pattern is embroidered on a water-soluble ground, that will disappear, leaving the embroidery alone. A lot of open ground, thick texture.
Common compositions for these types of fabrics are cotton, cotton-polyester blend, polyester or silk.
Use :
Elegant Fashion : dresses, blouses, wedding dresses
Interior : tablecloth, curtains
Example of fabrics :
Handmade lace :

Alençon Needle Lace
Filet Needle Lace
Point de gaze
Antwerp Bobbin Lace
Chantilly Bobbin Lace
Valenciennes Bobbin Lace
There are a lot of different ones, depending on the regions !

Machine-made lace

Leavers Lace
Raschel lace
Guipure lace, or Chemical lace
Schiffli lace
TECHNICALS
What :
Any synthetic fabric, usually used for sportswear or athleisure wear, where specific properties are needed, like breathing, waterproof, anti-UV, etc. Most common compositions are Polyesters, Polyamids, Polyurethane, and complex blends.
Each fabric is created to answer a specific need.
Use :
Sport clothes, athleisure wear
Interior : Any product that is made with textile can be made with a technical fabric, either because of cheaper price or special properties. Properties needed in interior are often fireproof, water repellent, low flame spread rating, resilience and easy care
Example of fabrics :
Piqué knit
Mesh
Spacer
Fleece
Goretex ®
Cordura ®
Lycra ®

[a brand name of Elastane]

Nylon ®

[a brand name of Polyamid]

Ripstop
Foamback
Soft shells
High-density fabrics
Coated fabrics
Laminated fabrics
LININGS
What :
Fabrics used inside clothes to hide sewings. Usually light with a smooth surface.
Common compositions are polyester and acetate, and sometimes cotton or silk.
Use :
Fashion : Coats, jackets, suits
LEATHER & FURS
(They are not textiles, they are Leather or Fur, but I thought I'd add it anyway because they can be in fabric shops as well 🙊)
What :
Any material that has the aspect of leather or fur. Fake leather is often made with a Polyurethane (PU) coating, sometimes Polyamid (PA) or (less and less because it's more polluting) Vinyl. Fake fur is often made with Acrylic.
To make fake leather, we add a coating (= a layer of plastic) on top of a base fabric. We can give it any aspect we want with molding machines (like a leather pattern !).
Animals who produce leather : cow, goat, sheep, lamp, alligators, ostrich, snakes, fish, …
Animals who produce fur : cows, sheeps, rabbits, foxes, mink, …
Use :
Fashion : mostly jackets
Shoes
Leathergoods : bags, belts, wallets, purses …
Interior : Couchs, upholstery, various accessories for the office, Decorative skins
Examples of leathers & furs :
Grained leather
Smooth leather
Patent leather
Safiano leather
Suede
Nubuck
Split leather
Shearling
Fur
And here it is for the main types of fabric !
You might have seen within the fabric names that some names come back in several types of textiles ! For instance, you can find woolen crêpe, or silk crêpe. The same happens for twill, and many others. It's not a mistake ! Fabrics can be qualified in a lot of different ways. With this article, I qualified the general categories of fabrics, aka those you find in a shop.
But twill is referring to the weave of the fabric, meaning the way it is structured. That's another way to classify fabrics ; by structure (wovens, knits or non-wovens). There is another important way to classify the types of fabrics ; and that is by fiber composition (silk, polyester, cotton, etc).
So there are actually 3 ways to think about the types of fabric !
Confused by all of these crazy technical terms ?
Don't worry, I have a cheat sheet for you !
It includes the diagrams for these 3 ways to categorize fabric types :
by general Categories
by Structure
by Fiber Composition
Download it to get an easy to understand infographic, and be sure to understand everything about fabric types from now on !

Pin this for later !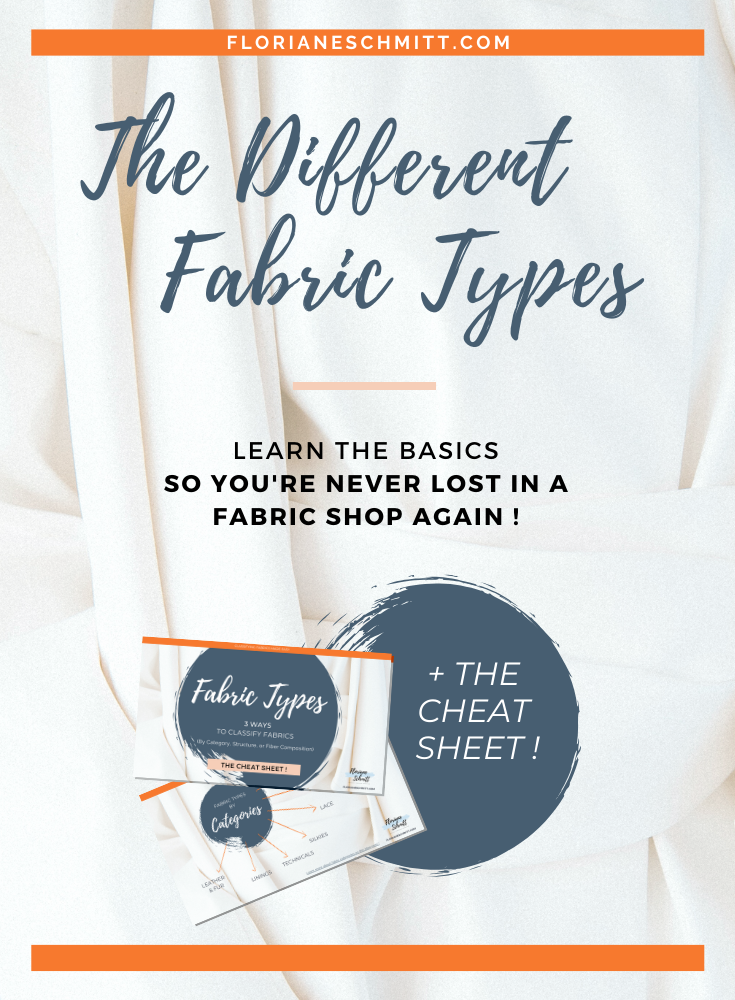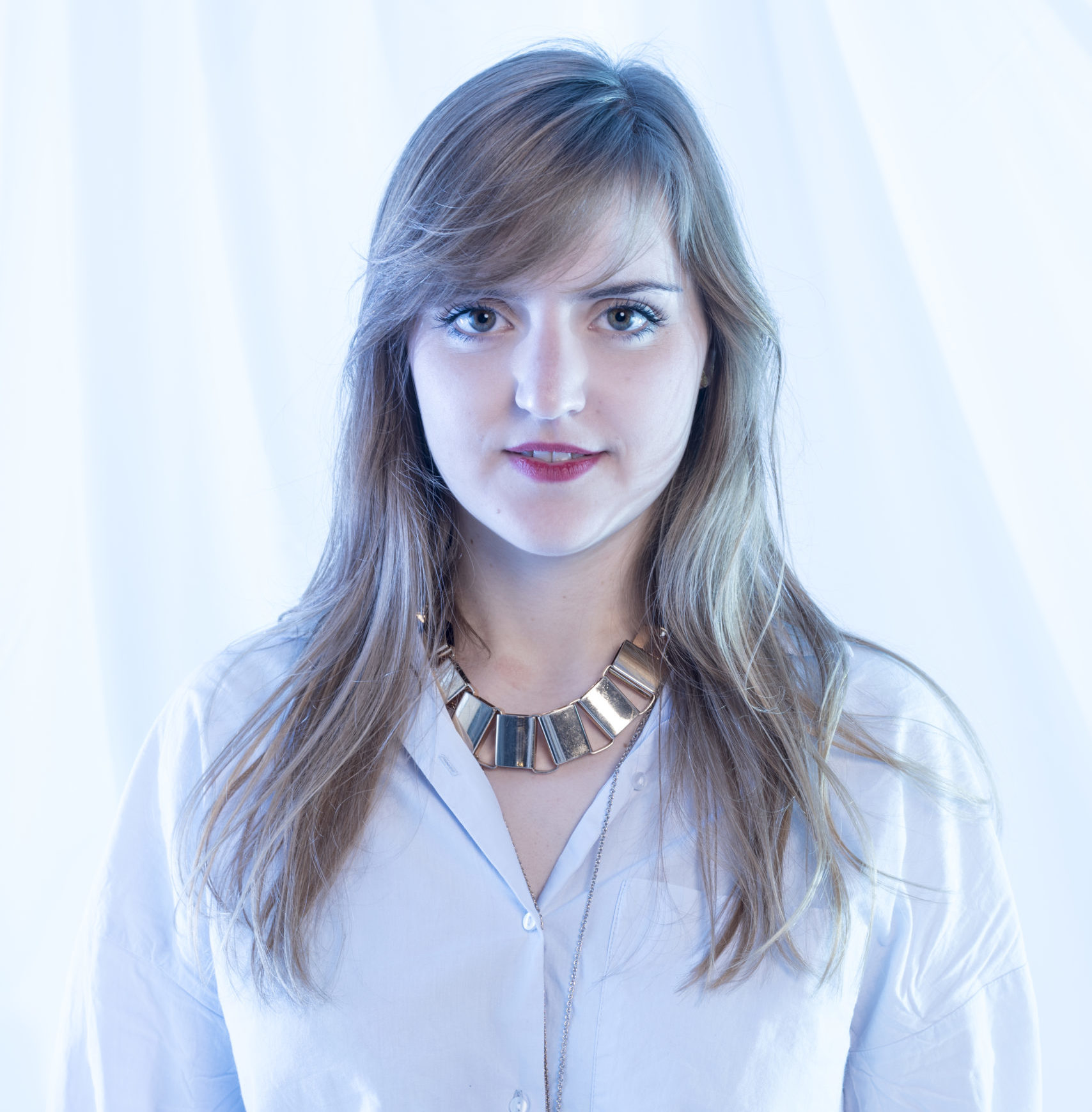 Floriane Schmitt is a textile designer, sharing her knowledge about textiles + creativity. She graduated with honors at a Parisian fashion school in Fashion Design & Fashion Business, and started her career with Flo Home Delight, her creative textile studio. Discover her collections on www.flohomedelight.com. She is also teaching creative souls  how to become better designers, using textile as a main medium.