The Best Fashion and Textile Books !
How do you learn more and get inspired in your creative journey ? You could spend hours looking through blogs and Youtube tutorials, but sometimes, the best thing is just to buy a book ! There's something about looking at all the pictures, dreaming about your next creation, or how your favorite designer created his … That just can't be replicated with online ressources ! Also, if juste like me you love beautiful objets, this list of the best fashion and textile books is for you !
So here's a list of my favorite books, organized by categories. Let me know which ones are your favorite ; I'd love to discover new ones and add them to my collection !
Disclamer : This page contains affiliate links. I may earn a comission if you purchase through these links, at no additional cost to you. But I only referenced here the books I really love and own !
Note : I am French and I tried to list the English version first (with a link to the French Edition in the description paragraph), but sometimes, I just couldn't find it ! I hope you can enjoy this list anyway.
Fashion & Textile Knowledge
Basically a Bible for every fashion designers. With only illustrations and small notes, it sums up everything you need to know about fashion products, the actual names of gamrents and their details (who knows this anymore ?), textiles, manufacturing and more. A must-have ! (Plus, it has a great design which makes everything even easier to learn)
Textile and fashion designers, this is the most complete book about fabrics. Fibers, yearns, weaves, knits, finishes and more are explained in a simple layout, providing you with the most important knowledge on each notion. It's like a fabric dictionnary, with pictures !
(French only) Fashion nerds, this book is for you if you need to know aaaall the names for aaaall the differents garments and details (pleats, cuffs, collars and more). I don't know about you, but when I'm talking to other fashion people, I want to look like I know what I'm talking about, especially with technicians. That's the book you need to get this precise knowledge, and be a fashion professional.
Everything you need to know about textile technology : all the different threads and most important fabrics, as well as…
Another amazing resource to know everything about textiles : this books references all the different fabrics and their purpose, quality, advantages & disadvantages. Compared to Textilepedia quoted up here, this one focus way less on the fibers, and more on helping designers choose the right fabric depending on the desired result (structure, fluidity, volume, compression, ornaments). Also comes with lots of pictures from fashion designers to illustrate. My favorite 🙂
If you want the book in French, you can grab it here : Stylisme : Les Textiles
The Plissé Master explain everything about his technique in this book : from the idea to the conception, the technical issues and all the creative ideas coming from that unique fabric, you'll know everything about the plissé collection.
A very useful book for your French girl trying to get all the right technical words in English for her blog posts !
Another perfect book to get the right words (in French only) : the textile industry is technical and ancient, and some words might get lost due to lack of technical knowledge of today's fashion trainings. Also helps to understand the great diversity in all fabrics …
Textile Manipulations
Easy to understand and gathering to most common fabric manipulation techniques and more. What else could you ask for ? This book is a very good starting point for fabric manipulations.
Old but gold ! This book may have an outdated layout and black & white print, it is full of ideas and variations for fabric manipulations. Like a Bible, but with picture. You need it in your book collection.
Made for creatives in fashion, but also design and architecture, this book shows every basic technique to fold paper, and how to invent infinite variations. It even includes how to pleat fabrics, which makes it easy to translate the paper ideas on your favorite textile.
In love with origami but also with textile ? This book shows you how to make beautiful shadowfolds, the technique that mixes both. With lots of examples and patterns, this book will inspire you to create a lot of different fabric samples !
Fashion History
A budget-friendly, compact and comprehensive story of the fashion history : this is what you get when buying this book from Taschen.
Get the French version (almost sold out)
The perfect visual guide for the entire fashion & costume history, from prehistoric times to today. Text and written explanations are nice, but you know a picture speaks a thousand words.
It also exist in French
Another visual guide of the fashion & costume history, with a little bit more details, especially on the cultural and societal changes that enables the changes in clothing, still written in a simple and comprehensive way.
Get the French version
Designer's Biographies
A crossed biography of 2 of the most important fashion designers of the last century : Yves Saint Laurent & Karl Lagerfeld. Did you know they started their careers at the same time ? That they were friends, going out with the same people in Paris' clubs, then become enemies because of a man ? This, and so much more, is the story told inside this book, that helps you understand 2 super influent designers, who actually had very different personalities.
Get the French version
The crossed story of 2 geniuses of the fashion world : Alexander McQueen & John Galliano. They started at the same time, rose up to becoming famous designers in luxury fashion houses, and succumb to the pressure.
A true piece of fashion history is told in this book, and you're getting fully immersed in it : the beginning without any money, the provocations, the love of fashion, then the money, coming with huge pressure, and the tragic downfall…
(French only) Did you know that Lanvin was the oldest fashion house still in activity ? It was created in … in Paris by Jeanne Lanvin who wanted to dresse her daughter Marguerite. Maybe I am biaised because I am French, but I just love this fashion story !
Written by Christian Dior himself, you get with this book an authentic view inside his fashion house. He explains his process, his pressure, and how a successfull fashion house works at his time.
The French edition can be found here : Christian Dior et Moi
(French only) The life of a dandy, becoming one of the world's most famous couturier, and living for one word only : Elegance.
In this novel, you discover the story of Patricia Gucci, the illegitimate child of one of Gucci's heir. An Italian drama story, between leather loafers, tensions and millions of dollar.
French Edition : Au nom de Gucci
Sewing & Patternmaking
Litterally EVERY sewing techniques are explained in this book. Learn all the materials, hand and machine stitches you will need for your sewing projects, on top of the step by step explanations on how to sew collars, cuffs, gathers, zips, buttons and everything in between. Sewing books are often complicated to understand, but I have never been disappointed trying a tutorial in this one !
Get the French version here : L'Encyclopédie de la Couture
Both in French & English, published by the famous Parisian fashion school Esmod, this book and the rest of the serie will teach you how to make patterns AND sew them in a complete and professional way.
Each book focuses on specific aspects, and the 1st one here starts with general sewing knowledge, buttoning tabs, yokes, and assembly procedures.
This second volume of the serie focuses on pockets only. Fashion nerds, this is for you !
Continuing on the pattern-making and sewing serie, the volume 3 focuses on zippers, flies, waistbands, pleats and vents
Last book of the serie ! This one is all about collars, sleeves, facings, cavas and linings
Are you feeling completely hopeless when you think about drawing flats on Illustrator ? No more ! This book, perfect for beginners, will show you what flats should actually look like. It's a basically a cheatsheet, with the picture of all the basic garments and details, and it's equivalent in flat draw next to it. Don't spend hours thinking how you're supposed to be drawing a hoodie or a simple top as a flat, this book will give you the answer ! Warning : if you're looking to learn Illustrator, or if you already know how to make basic flat drawings, this is NOT the book for you.
The French version is called Le Dessin Technique de Mode
Fashion Business & Marketing
In my quest to understand the entire fashion industry, I had to digg into the business side of it. Here are my gems to broaden your knowledge and help you sell your designs :
Pictures & annotations of any aspect of a fashion business explained : the easy way to have a global view of the fashion industry !
If you're wondering why luxury brands are so different from fashion brand, this book is for you. From a business perspective, the author explains why they always perform better than fashion brand and seem to recover so much quicker after each crisis.
The French edition is called Luxe Oblige
(French Only) Fashion is always changing, and I'm not talking only about the products and the trends. In the last 10 years, a new business model emerged in the fashion industry : the DNVB. First and most famous one would be Warby Parker. The difference of these company ? They are direct to consumer only, digital first, and have integrated their production. The other explains deeply with examples how it changes the fashion world. Insightful !
Creativity
This book gave me chills ; several times ! Elisabeth Gilbert gives advices for anyone wanting a creative career, no matter the field. So many phrases in this book felt true for me, and just made me realize how grateful I am to be a creative person, because we, creatives, get to experience life in its fullest, with more emotions and delights. Sometimes that also bring some challenges, but Elisabeth is here to help us !
In French : Comme par magie !
So, did this list of the best books in fashion and textile helped you ? Do you now want to spend your entire salary in books and create a color-organized library in your home ? I know I'm actively building it 😂 #PinterestGoals
Let me know your thoughts and share any other books you love !
Do you want to learn more about textiles ? You're on the right blog ! You can start here :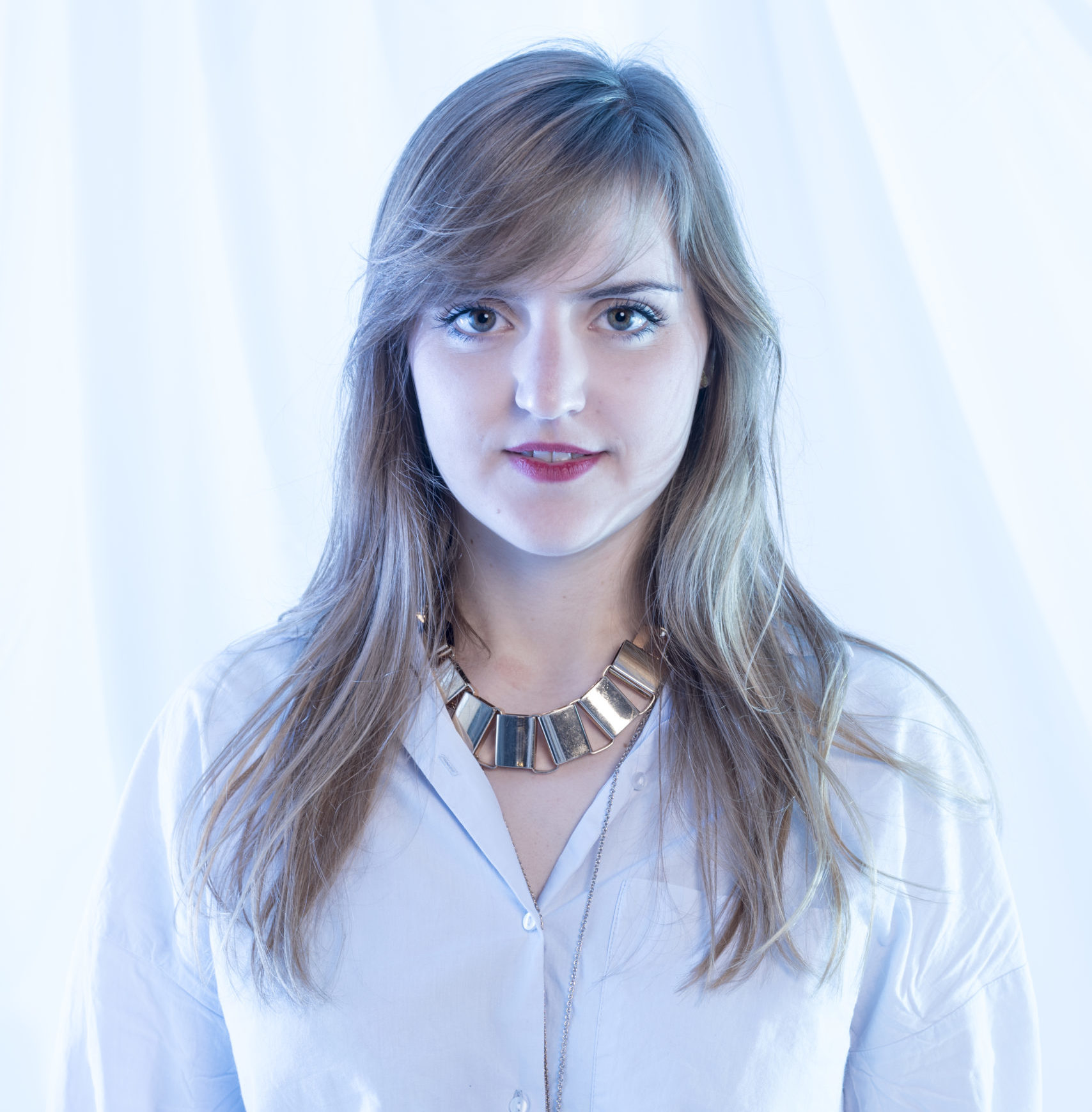 Floriane Schmitt is a textile designer, sharing her knowledge about textiles + creativity. She graduated with honors at a Parisian fashion school in Fashion Design & Fashion Business, and started her career with Flo Home Delight, her creative textile studio. Discover her collections on www.flohomedelight.com. She is also teaching creative souls  how to become better designers, using textile as a main medium.